Dining at the Ranches at Belt Creek will surely
provide you with a World-Class Dining Experience
---
Dining at the Ranches at Belt Creek will show you that there is more to Ranches at Belt Creek sporting club than just
horseback riding
and
fishing
. As a full-service resort, Ranches at Belt Creek offers all-day dining services. Our award-winning in-house chef, Rachael Hedeen creates a world-class dining experience using farm-fresh ingredients for every meal. The Ranches at Belt Creek culinary team prides themselves on sourcing the highest quality local ingredients; featuring Montan-raised meats, dairy, and vegetables from sustainable forms. Ranches at Belt Creek also supports local Hutterite colonies by purchasing directly from their farms.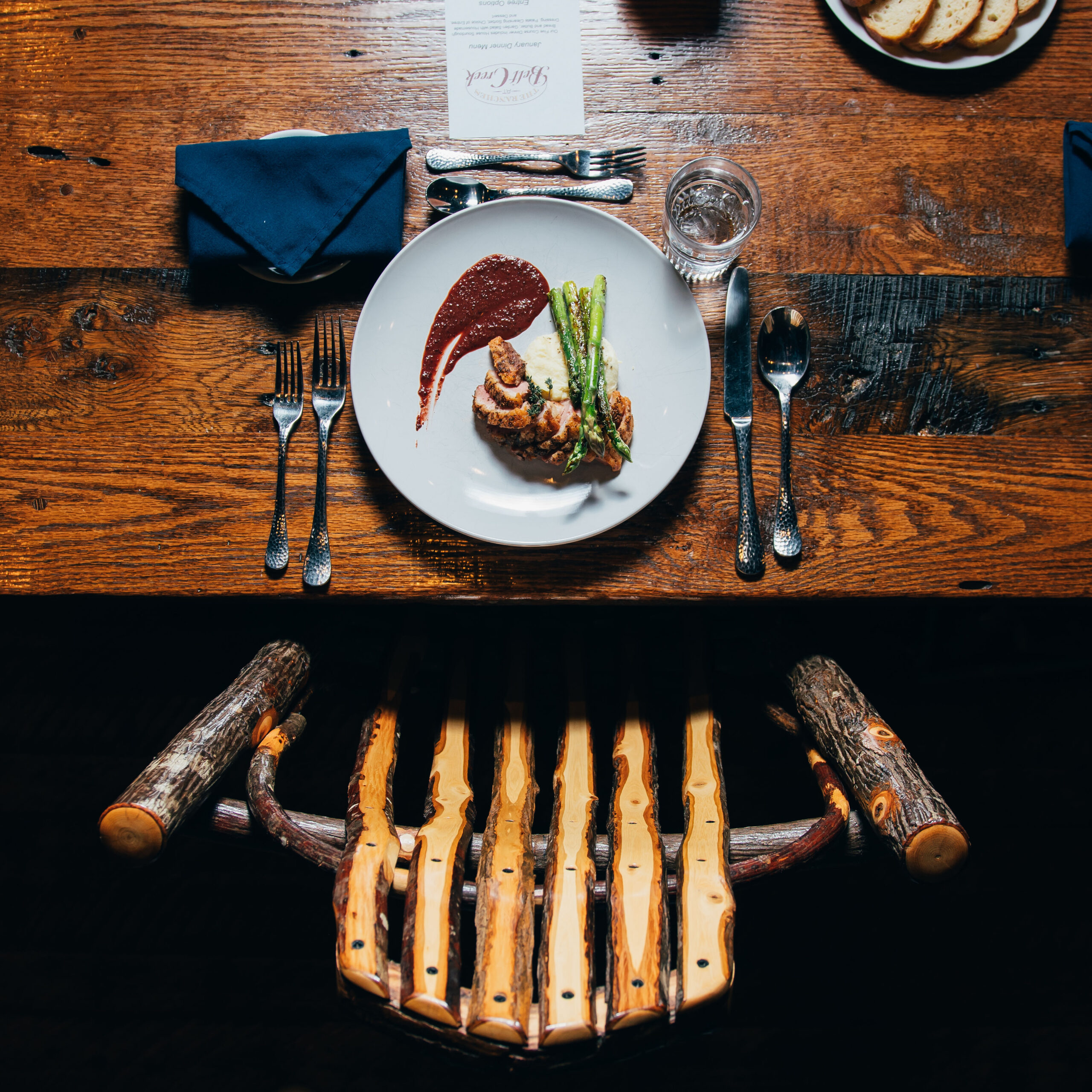 ---
Dining at the Ranches at Belt Creek
The combination of food and atmosphere make dining at the Ranches at Belt Creek a nourishing experience for the body and soul. Our in-house chef creates market-fresh menus. Utilizing the finest seasonal ingredients and drawing on years of culinary training to create a uniquely Montana dining experience.
---
Call ahead to Schedule Meals
The Ranches at Belt Creek looks forward to having you join our table! In order to ensure you have the opportunity to take part in our culinary offerings, we encourage you to call ahead and schedule it with our concierge. You can
contact us here
, or give us a call at (800) 605-8046.
---
Clubhouse Meal Times
Monday - Sunday
:
Brunch: 9:00 AM - 11:30 AM
Dinner: 6:00 PM or 7:00 PM Seatings
Our Concierge can help you if you need suggestions. Please
let us know
at the time of reservation of any allergies and dietary restrictions.